Square POS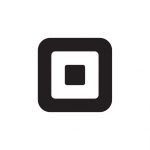 Are you well aware of the Square POS? To tell you, the square point-of-sale is an application that process financial interaction or simply payments through the use of smartphone, tablet, or even the credit card reader.
Does this interest you? As a businessman in the making, you are looking for the right point-of-sale system that will be suitable for your business. Do you think that the square is the one? If you want to know then read on and discover if the Square POS is truly the right move for your business venture.
Why Square POS?
The Square POS offers a lot to you and your business that can help you. To give you a concrete idea, below are the different details that the Square POS presents:
Management of your Employee
Believe it or not, but through the Square POS you can manage your employees. It has capabilities that can level the performance of other apps. Each of your employees will be able to time in and out through the use of the Square app.
But that's not all; any operation that your employees make in the business will be immediately attached to their name and saved into your account. Through this you will be able to monitor the performance of each of your employees.
The Square POS is capable even if its not connected through the internet. Any transactions no matter where you are or no matter what time of the day will be made possible by the Square POS. Collect payments even if your account is set to offline. Any simple interactions will be handled by the Square POS online and offline.
Track your Inventories with Square POS
Monitoring your inventory is hard work manually but not with the use of Square POS. The Square POS has this capability that lets you track your inventories with a simple click of a button.
That's not all the Square POS can do for your inventory. This application would also send you an alert through an email about the stock of your inventories. Regularly, you will be aware of the inventories of your business.
You and your customer will never be in doubt about this point-of-sale system. It has awesome security features that you and your customer can both benefit from. If your customer is using a credit card as payment, rest assured that their details will be safe as their card will be instantly encrypted.
Another, through the Square POS data from your customer interaction or transaction, will never be saved in your account. Making the Square POS a very legible and trustworthy point-of-system for businessmen and customers.
Bottomline
The Square POS system is a great addition for your business if you are not that very hands-on. It has capabilities that can perform daily transactions that can even be operated offline. If you see that this POS system fits you then you should try it. Maybe this great addition will help your business flourish.